How Sealants Can Help Your Child

You want to do whatever you possibly can to protect your child's teeth from cavities. While practicing good brushing and flossing technique, and eating a healthy diet, are all key to maintaining a healthy smile there are other ways to reduce your child's risk for decay. Since your child's back teeth (also known as molars) are more susceptible to decay, it's even more important that you are safeguarding those back teeth from cavities. One way to do that is to have our dental team at Tina P. Moses, DMD, PC place dental sealants.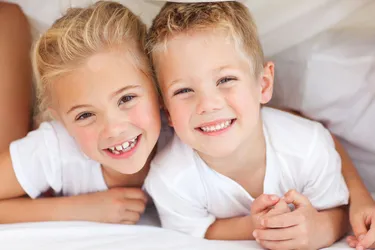 What are dental sealants?
A sealant is a protective coating that is placed over the chewing surfaces of your child's back teeth to seal out any food or bacteria that could get trapped in the crevices and ridges of these teeth. This tooth-colored plastic is painted onto these chewing surfaces and then hardened into place with a dental laser.
Dental sealants, along with proper oral hygiene, can go a long way to preventing cavities in your child. Once your child's first set of molars erupt (usually around six or seven years old), talk to our pediatric dentist Dr. Moses about whether your child could benefit from sealants. Sealants can also be applied on the second set of molars, which usually erupt around 11-12 years old.
How long do dental sealants last?
Sealants can last for a year before needing to be replaced. By bringing your child in every six months for routine checkups our dental team can check the health of your sealants to determine when they need to be replaced.
Does it hurt to get dental sealants?
Absolutely not! We understand that many parents are concerned when their kids have to undergo any kind of dental treatment or procedure but you'll be happy to know that getting sealants is a completely non-invasive procedure that can even be done during their regular dental visit. It only takes a few minutes to place sealants and the process requires us to simply apply a liquid over the tooth to help roughen the surface so the plastic coating sticks to the tooth, then rinse and dry the tooth, and then finally paint the chewing surfaces of your child's back teeth with the sealants and harden them directly to the tooth. It's easy and completely painless and can go a long way to preventing childhood cavities.
To learn more about how sealants can help your child, call Tina P. Moses, DMD, PC at (706) 863-6262 today.